"walking the sustainability walk"
In a era of vertiginous technological development in the field of construction, when the ethical values that support the preservation of the environment are obligatory in all and any responsible conception, CNLL® presents itself as a company that projects and builds for the future as an "environmentally conscious" agent, whether through appropriate actions, or as a subscriber to impacting interventions, real or potential, pertaining nature or the environment.
Planet Earth and human kind are facing huge environmental, social and economic problems. To help fighting them, CNLL architects follows the United Nations sustainable development goals for this decade, in order to improve global living quality, as long as to favor the conditions for inhabiting our "home".
By embracing this set of principles, we are committed in developing more sustainable actions in our projects, as well as in our offices and activities. At the same time, we wish we could inspire and encourage other people, "friends", companies, politics and businesses to make decisions based on the long term and on the full life cycle of our products and solutions.
We dare to shape the future through intelligent and integrated design, in harmony with nature, environment and the human societies and activities.
Sustainable Development Principles
Economic growth must be inclusive to provide sustainable jobs and promote equality.
The food and agriculture sector offers key solutions for development, and is central for hunger and poverty eradication.
Ensuring healthy lives and promoting the well-being for all at all ages is essential to sustainable development.
Obtaining a quality education is the foundation to improving people's lives and sustainable development.
Gender equality is not only a fundamental human right, but a necessary foundation for a peaceful, prosperous and sustainable world.
Clean, accessible water for all is an essential part of the world we want to live in.
Energy is central to nearly every major challenge and opportunity.
Sustainable economic growth will require societies to create the conditions that allow people to have quality jobs.
Investments in infrastructure are crucial to achieving sustainable development.
To reduce inequalities, policies should be universal in principle, paying attention to the needs of disadvantaged and marginalized populations.
There needs to be a future in which cities provide opportunities for all, with access to basic services, energy, housing, transportation and more.
Responsible Production and Consumption
Climate change is a global challenge that affects everyone, everywhere.
Careful management of this essential global resource is a key feature of a sustainable future.
Sustainably manage forests, combat desertification, halt and reverse land degradation, halt biodiversity loss.
Access to justice for all, and building effective, accountable institutions at all levels.
Revitalize the global partnership for sustainable development.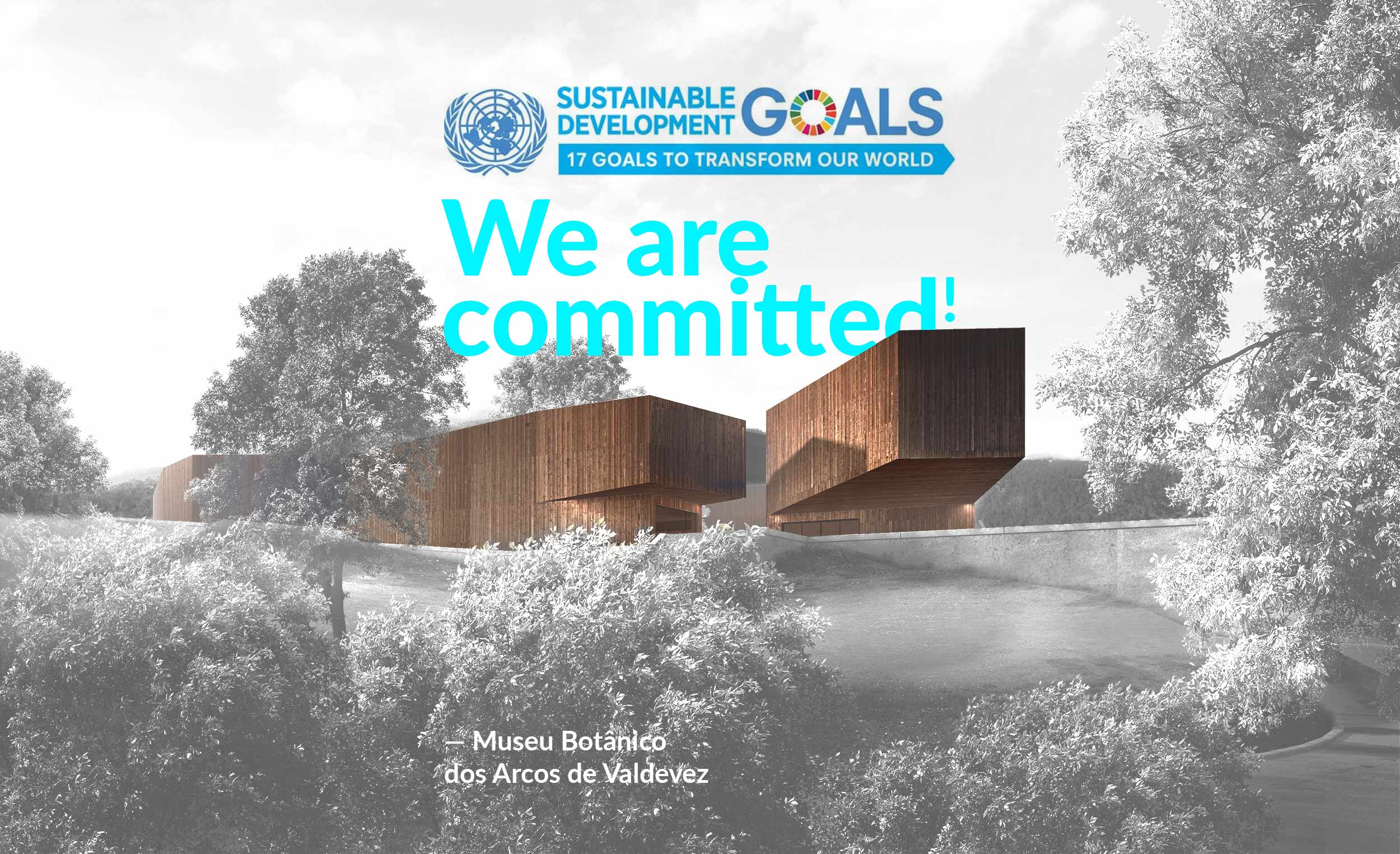 The way to sustainability
CNLL is the right partner to accompany you and to ensure your projects' transformation from design to construction; from its use to final purpose. We put our knowledge at your disposal so that together we implement a suited sustainability plan.
At the center of all our work is the idea of developing conscientious design, with positive impact on shaping the built environment, in service of improving our quality of life and do not compromise the longevity of our planet. Thus, this sense of environmental responsibility led us to clearly adopt sustainability as a key value in our projects.
By having this aim in mind, CNLL architects promote solutions adapted to the challenge of climate change, recognizing the impact of the building industry. That is why we provide careful analysis of the environmental and social effects of each phase of a project and we had developed the following guidelines, strongly related without studio philosophy. 
CNLL was founded on a solid and multidisciplinary base, from Architecture to Engineering. Such a broad knowledge base allows embracing sustainability as a whole in its environmental, economic, and social values. This approach leads to adding value to its clients, making them also have valid and visible contribution towards global well being.
Energy efficiency

CO2 emissions reduction

Saving material and economic resources

Ensuring quality of service

Sustainable well-being
Our design process is truly connected with the environmental and sustainable responsibility. When designing a building, a house, a city or even a piece of furniture, we establish strategies to improve sustainable performance without neglecting the overall quality and comfort.
—
Constructive Systems and Materials
There are several types of materials and constructive systems, which display an important role in the definition of the built environment. The choose of a certain material is a very important task, as it is all the research and innovation related with that subject. We work closely with the industry in order to contribute to the development of new materials and solutions, with better features, less carbon emissions and optimized production processes.
CNLL architects also develops R&D and Innovation projects, which aim to study, understand and develop new constructive systems, materials and products, always having the sustainable design as a moto and principle.
Our sustainable principles also extend to the urban planning services, with a huge focus on the urban scale and environmental impact of cities. We always try to understand and improve the needs and the strengths of each region, by developing and implementing solutions that optimize the connection between the built environment and the territory. To ensure the practical applicability of those strategies, we implement solutions that promote more efficient use of buildings, public spaces and other urban areas, as well as on transportation and urban infrastructures.
The best of renewable energies is the one not spent. Thus we aim at the reduction of energy consumption through energy efficiency both at building and systems level. Afterwards we ensure that the renewable energy solutions we implement are the best suited for the project at hand and available incentives. We attend through all the process, from design for energy efficiency to full solution implementation and commissioning, guaranteeing the best environmental performance to the best of spaces.
Funded projects • Smart consumption • The right renewable energy project